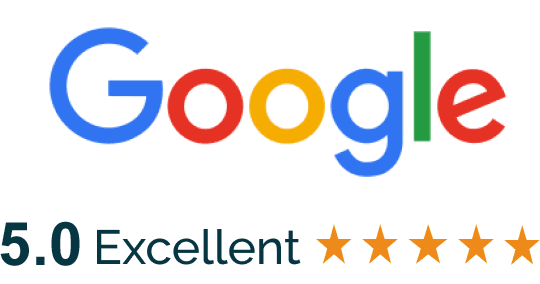 "The team at AMW Group are amazing. Very open and honest, we are extremely happy with the results!"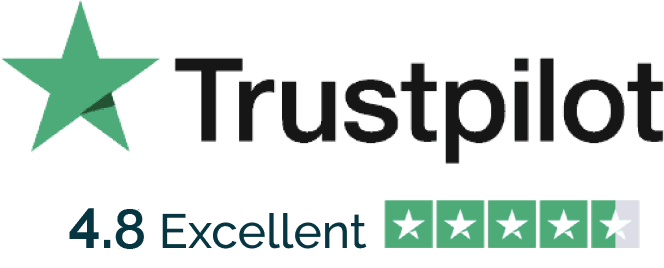 "I am very happy and pleased to work with AMW. Such an amazing company that is currently helping and guiding my artist"
Over 900,000 Media Contacts
With over 900,000 media contacts, we stand as one of the premier music PR companies, helping you build your presence and reach major milestones with a customized project strategy. As part of our music marketing companies broad offerings, our team boasts a huge rolodex of media contacts ready to receive your pitch. Leveraging our deep roots in music public relations, we work closely with journalists and editors contributing content to their latest stories. Our clients have been covered in Billboard, All Hip Hop, Pitchfork and many more.

Don't miss out on the opportunity to be the next featured producer, writer or artist to get major coverage!
Music PR That Elevates Your Presence
Our Music PR agency, recognized as one of the top music promotion companies, has been at the forefront of the music industry for over 20 years. We work alongside major labels, multi-platinum superstars, and independent artists alike. Whether it's musician PR or broader promotional efforts, our job is to help you define your brand and get your music in the right hands, gaining coverage suited perfectly for your target audience.

We help build your career by securing placements such as interviews with reputable outlets and reviews by editors and industry gatekeepers. With a customized strategy suited to your goals, we work behind the scenes to create the buzz that leads to the hottest clubs playing your hit single and radio hosts and internet tastemakers recommending your music to the public. Our focus is getting your music to people with public influence who are dedicated to discovering new hits and sharing new music.
The Evolution of Music PR: From Vinyl to Virality
In the ever-evolving landscape of the music industry, the role of Music Public Relations has transformed significantly over the years. In the early days, it was all about getting your music on vinyl records and hoping it would find its way into the hands of DJs and radio stations. Fast forward to today, and the digital age has opened up a world of opportunities and challenges for artists. Let's delve deeper into this evolution and explore how the best music PR can navigate the complexities of the modern music landscape.
The Digital Revolution: A Game-Changer for Music PR Firms
The advent of the internet and digital technology has revolutionized the way music is created, distributed, and consumed. While this digital revolution has democratized the music industry, it has also created a flood of content and a fragmented
Navigating the Digital Jungle: The Role of the Music Marketing Company
As an artist, you might wonder how to navigate the vast digital jungle and stand out amidst the noise. This is where the expertise of a music marketing company comes into play. We not only have a vast network of industry contacts but also the know-how to leverage the digital landscape to your advantage.
Understanding Your Audience: The Key to Effective Music Public Relations
In the age of data analytics and social media, understanding your audience is paramount. Effective Music Public Relations goes beyond getting your music featured in publications; it's about connecting with your target audience on a personal level. We employ advanced data analysis tools to identify your ideal listeners, their preferences, and their online behavior. This enables us to tailor our PR strategies to reach them more effectively.
Crafting Your Unique Narrative: The Art of Storytelling
One of the most powerful tools in the arsenal of Music PR is storytelling. Your music isn't just a collection of sounds; it's a story waiting to be told. Our music publicists work closely with you to craft a compelling narrative that resonates with your audience. Whether it's the story of your musical journey, the inspiration behind your latest album, or the message you want to convey through your music, we help you share your story authentically.
From Press Announcements to Social Media Mastery
Music PR encompasses a wide range of activities, from traditional press releases to modern social media management. We have a team of experienced professionals who excel in these areas. Our press releases are not just generic announcements; they are carefully crafted pieces of content designed to pique the interest of journalists and bloggers.
Unlocking the Power of Social Media
Social media is a potent tool for engaging with your audience and building a loyal fan base. We understand the nuances of different platforms and tailor our social media strategies accordingly. From Instagram to TikTok, we help you create content that resonates with your audience and keeps them coming back for more.
The Art of Going Viral
In today's digital age, going viral can be a game-changer for artists. We have a track record of creating viral marketing campaigns that generate buzz and get people talking about your music. Whether it's a catchy challenge on TikTok or a thought-provoking post on Twitter, we know how to create content that captures the zeitgeist and spreads like wildfire.
From Local Gigs to Global Tours
Whether you're just starting out in your local music scene or aiming for global recognition, we have the experience and connections to help you achieve your goals. We've helped artists secure gigs in local venues, national festivals, and even international tours. Our reach knows no bounds, and we'll be with you every step of the way, helping you reach new heights in your musical journey.
Our Success Stories
We're proud to have played a part in the success stories of many artists. From major superstars to indie musicians and underground bands that became festival headliners, our track record speaks for itself. We believe in your music, and we're committed to helping you write your own success story. Visit our
Case studies
to learn more about our past work.
Your Music, Your Future
The best Music PR is not just about getting your music out there; it's about shaping your musical future. It's about connecting your music with the people who will appreciate it most. It's about crafting your unique narrative and taking your music to new heights. Your music deserves to be heard, and we're here to make that happen.
Contact Us Today to Elevate Your Music Career
If you're ready to take your music career to the next level, don't hesitate to reach out to us today. Let's embark on this musical journey together, where your talent meets our expertise, and your music reaches the audience it deserves. Your music is the soundtrack to people's lives; let's make it unforgettable.

With our team of dedicated professionals, extensive industry connections, and a passion for music, we're confident that we can help you achieve the success you've always dreamed of. Contact us today, and let's make music history together.
Pop
Hip Hop / Rap
Rock
Blues
Alternative
K-pop

EDM
Country Music
R&B / Soul
Reggae
Gospel
Indie Pop

Jazz
Classical
Latin Music
Opera
Folk Music
World Music

Online Client Dashboard
Login to keep track of progress and communicate with the team.
Professional Team
All campaings are driven by AMW's marketing and publicity experts.
Increase Your Presence
Grow your online footprint to attract new fans and followers.