Grow Your Brand with Effective Public Relations
We represent professionals, celebrities, entrepreneurs, and businesses clients.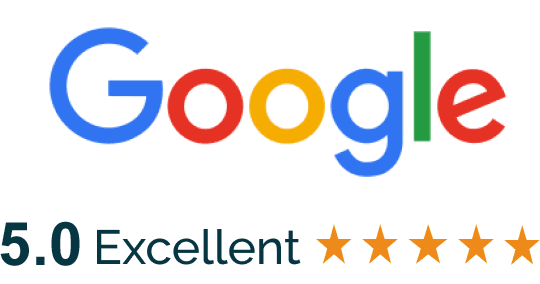 "The quality of the work is outstanding, but it is their professionalism and customer service sets them above the rest. "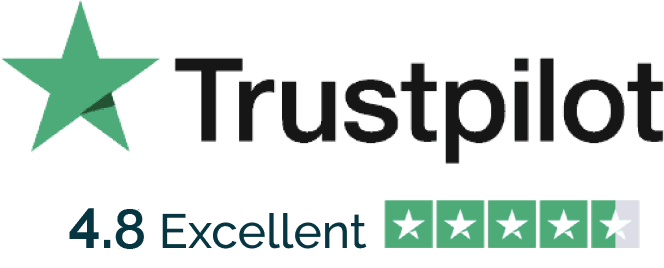 "Really good service, professional with excellent communication. I'm really happy with the quality of the placements."
Expertise
Personal & Business
Safeguard your personal and business reputation and amplify its credibility with our custom tailored PR services.
Entertainment PR
Illuminate the spotlight on your creative projects with our entertainment-centric PR solutions.
Fashion PR
Cement your brand's presence in the style-conscious market with our fashion and beauty PR insights.
Healthcare PR
Enhance trust in your medical breakthroughs with our PR expertise tailored for the healthcare and pharmaceutical sectors.
Travel & Hospitality
Jet-set your brand to global recognition with our PR expertise for the travel and hospitality industry.
Retail & E-commerce
Maximize your market footprint and online visibility with our PR strategies for retail and e-commerce giants
Over 900,000 Media Contacts
Build your presence and reach major milestones with one of the top public relations agencies that offers a customized project strategy. Our team has a huge rolodex of media contacts ready to receive your pitch. Moreover, as one of the top-tier PR companies, we also work closely with journalists and editors contributing content to their latest stories. Our clients have been covered in Billboard, Mens Fitness, Salon Privé and many more.
Elevating Brands: The Transformative Impact of Public Relations at AMW
In today's market, where competition is fierce and attention spans are limited, public relations stands as a crucial element in the brand-building toolkit. Public relations is about more than just broadcasting a message; it's about engaging, influencing, and building relationships. AMW has emerged as a forerunner in this field, demonstrating through its comprehensive PR services how strategic communication can elevate a brand's presence and create meaningful connections.
Foundations of AMW's Public Relations Services
At its heart, AMW's suite of PR services is built on the art of storytelling. Each client's unique narrative is honed and communicated to capture the imagination of their audience. Utilizing a mix of traditional press, digital media, and innovative communication channels, AMW ensures that every brand narrative they craft stands out in a noisy marketplace. The team's expertise encompasses media relations, dynamic press release circulation, crisis management, and robust online engagement strategies.
Expertise in Media and Stakeholder Relations
A pivotal aspect of AMW's PR strategy is the deep-rooted connections with media outlets, journalists, and industry influencers. This vast network is leveraged to disseminate clients' stories, from major announcements to in-depth feature articles. Media training provided by AMW also empowers clients to navigate press engagements with finesse, delivering their messages succinctly and effectively.
Strategic Messaging for Distinct Brand Identity
AMW excels in distilling complex business propositions into relatable, impactful messaging. Through a strategic understanding of brand positioning, they align clients' unique strengths with market opportunities, ensuring messages resonate with the right audience. This nuanced approach to brand communication helps to forge a distinctive identity and solidify the client's market position.
Crisis Management: Preparing for the Unexpected
When crisis strikes, AMW's PR framework becomes an invaluable resource for clients. With round-the-clock support and strategic counsel, they guide organizations through the turmoil, managing communications to maintain trust and stability. Proactive crisis simulations and training form a part of AMW's proactive offerings, equipping clients with the resilience to handle challenges head-on.
Digital Public Relations and the Power of Influencer Marketing
AMW recognizes the growing importance of the digital landscape in shaping public perception. They harness this potential through targeted digital PR campaigns and influential marketing initiatives. Influencer partnerships are particularly significant; AMW taps into this resource to expand brand reach and credibility. By aligning brands with the right influencers, messages are amplified in an authentic and engaging manner, reaching the heart of consumer communities.

Moreover, AMW's adept use of social media analytics and digital monitoring tools ensures that all digital PR campaigns are insightful, data-driven, and finely tuned to the audience's evolving preferences.
Measuring Impact: The Importance of Analytics
In all its endeavors, AMW is committed to delivering measurable results. The company meticulously tracks campaign performance against established KPIs, such as media impressions, engagement levels, and conversion rates. This data-centric approach enables clients to see the direct impact of their PR investments, aligning PR success with overall business goals.
In Summary: AMW's PR Excellence
AMW's public relations services go beyond just managing communications; they are a strategic partner in building brand affinity and navigating the complex landscape of public perception. With a strong grasp of media relations, digital strategies, and influencer marketing, coupled with a savvy approach to timing and analytics, AMW helps clients articulate their vision, manage their reputation, and engage with their audiences in a manner that is both authentic and effective.

As the business world continues to evolve, AMW's forward-thinking and strategic approach to public relations remain an invaluable asset for brands looking to rise above the noise and make a lasting impression.
Major Media Network - Examples
About.com
ABC News
Anderson Cooper 360, CNN
Associated Press
Billboard
Bloomberg
CBS News
Rolling Stone
Pollstar Magazine
Sports Illustrated

E! News
Entertainment Weekly
Essence Magazine
Food & Wine
Forbes
Fox News
MSNBC Network
Univision
Good Morning America
The New York Times

Los Angeles Times
NBC News
New York Daily News
Newsweek
USA Today
Vanity Fair
Vogue
Time Magazine
Travel + Leisure
Thomas Reuters

Online Client Dashboard
Login to keep track of progress and communicate with the team.
Professional Team
All campaings are driven by AMW's PR and publicity experts.
Increase Your Presence
Grow your media footprint to attract new fans and customers.