AMW® represents top artists. If you're looking for authentic exposure, you're in the right place.
Popular Streaming Campaigns
Limited Time Bonus Available Now
Buy any Music Bundle now and get a custom made EPK from our campaign team. The EPK is a powerful resource that you can use to introduce yourself to Industry decision makers and grow your career!

These EPKs have helped our Clients get in the door with record labels, A&Rs, Concert Bookers, Agents and Managers. It's all yours as an added bonus for buying a bundle.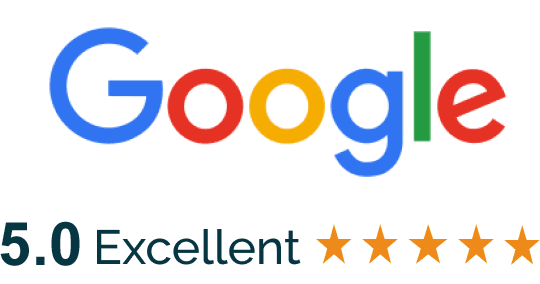 "The team at AMW Group are amazing. Very open and honest, we are extremely happy with the results!"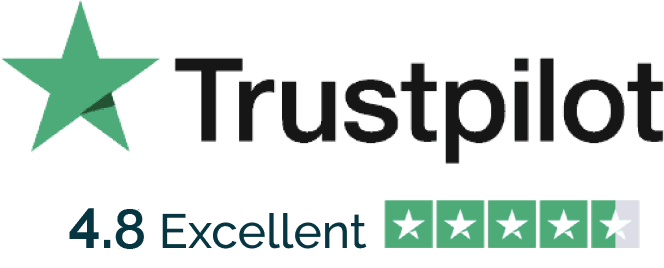 "My Spotify streams skyrocketed in a matter of weeks and the associates were really good!"
Discover the ease and efficiency of AMW's Build Your Own Campaign tool, specially tailored for Music Promotion services. This intuitive platform lets you craft and customize your marketing strategies, ensuring your music reaches the right audience effortlessly.

Benefit from AMW's industry expertise and innovative technology to drive engagement and elevate your music's presence in the digital landscape. Your journey towards resonating musical success begins with just a few clicks.
Music Promotion That Works
Our music marketing strategy and the variety of music promoter tools we offer ensure that your music marketing efforts resonate with your target audience. Explore the different music promotion services we offer and reach out with any questions.
Building Your Music Career, One Step At A Time
If you've ever wanted to turn your dreams of performing in front of packed stadiums into more than just dreams, you need to have a solid plan and an effective music marketing campaign in place to make that happen. AMW has the right tools to help you get to where you need to go. If you are putting out a quality product, take yourself seriously and treat yourself as a professional business. Utilizing a few simple tools to keep yourself more regularly in the public eye will help you stay on track. Thorough planning is one of the most crucial ingredients in success.
As you build your career, the most important focus should be realistic planning and reasonable steps. For example, maybe one of your dreams is to be on the cover of Billboard. Currently, you're a new artist and have only begun to build your audience. Obviously, you can't expect to get a cover by next week. You can, however, create a detailed promotional plan to get yourself there. As you put out consistently good work, it's important to bring on an experienced team to help you promote that work as part of that plan. Utilizing AMW's many products and working with our experienced team will help you to build your ladder to success.
Start out by creating a music promotion plan, beginning with your main goals, and then fill in the steps you need to take to get there. Having goals written down that you can check off helps you to see how much progress you've made, which also keeps you inspired to keep working. Once your plan is organized along with your finances, you will be able to put in the work you need to grow.
At AMW Group, we are dedicated to providing the best music promotion services to help you achieve your goals in the music industry. Our experienced team and comprehensive range of services, including music marketing services, music promotion strategies, music streaming services, make us a reliable choice for your organic music marketing needs. Whether you're planning an album release, promoting an upcoming release, or looking for effective music marketing strategies, we are here to support you every step of the way. With our expertise in music promotion and a focus on achieving real results, we are committed to helping you succeed in music management and promoting, as well as marketing music and reaching a wider audience online. Contact us today to start your journey towards music promotion that works.
We work with different Music Genres
Pop
Hip Hop / Rap
Rock
Blues
Alternative
K-pop

EDM
Country Music
R&B / Soul
Reggae
Gospel
Indie Pop

Jazz
Classical
Latin Music
Opera
Folk Music
World Music

Music Promotion
Our Music Promotion provides artists with the right tools to reach a wider audience specific to their music genre. Get your music seen by a larger audience by choosing from one of our primary packages in music promotion. Music Blog Reviews, Playlist Promotion and PR Plus. Every Artist needs a plan of promotion to take them to the next level. We provide quality services in ensuring that clients are receiving support for what they need to take them to the next level. As a record label, artist, or producer, understanding the nuances of music promotion is crucial, and we're here to guide and support you through it. Choose from our customized plans catered to you with our Music Promotion.
We have a team of music industry experts that has years of music promotion experience, ready and available assist your campaign. They have worked with the largest artists in the world and have decades of music promotion experience, including music promotion corp and independent music promotions, and indie artists, behind them. Our clients get access to our client dashboard for easy communication, sharing of project files, and links. We also schedule calls when needed. Clients can expect to receive services such as release announcements for new or upcoming projects, spotify playlist promotions, brand consulting, custom strategy and more.
Our video promotion campaigns are catered to those that want to promote their songs and/or upcoming projects through ads. Video promotion can help target a wide range of audience and get your videos promoted to a targeted niche of music genre to reach a larger audience. We've promoted successful music video releases in the past resulting in millions of views. Take advantage of our experience and start your video promotion campaign with us.
For our larger clients our team offer digital ad services. We have a long history of managing digital ads for entertainment projects to drive following, propell streams, merchandise and ticket sales. AMW's experienced ad team will do all of the testing along with creating and managing your ads. We also analyze and optimize websites to increase speed, SEO performance, traffic and conversions. We normally start with a full audit of your current and past efforts as part of our game plan to success.
We now offer clients the opportunity to build their own custom campaign. This option provide great flexibility and the ability to try different campaign types.

Select from the most popular service areas such as blog placements, spotify playlist promotion, YouTube video promotion, internet radio promotion and press release announcements.
You can also select add-ons such as EPKs, bio writing and social media strategy dossiers as needed. The build your own campaign runs month-to-month and can be configured via the following link.
As a popular curator service, spotify playlist promotion allows you to bring your music in front of potentially thousands of new audience members. We only work organically and focus on real engagement between fans and musicians. Select one of your singles and we will promote it through our extensive network of curators to find placements that are just right for your sound.

We've worked with artists in many different genres. You think you have what it takes to dominate the playlists? Take the first step with us today.
Build your presence organically with blog placement reviews. We with an extensive network of music-related blogs and can guarantee that you will receive placements. Blog reviews increase your online footprint and generate traffic over time.
We target suitable blogs that fit your music genre and follow up until we're able to secure a review or blog feature. Our Digital Boost campaign is a great starter campaign and recommended for new and independent artists.
We offer Billboard Exposure on the massive Reuters sign in the middle of Times Square. Check our different packages on the products page and contact us for additional information. If you have a big announcement you need a big space to do it in. We have different packages starting at 30 seconds every hour. You times square billboard ad will be seen by thousands of people in New York City. We've supported major artist releases and independent artists. This ad space supports photos and videos, so you can express yourself any way you want.